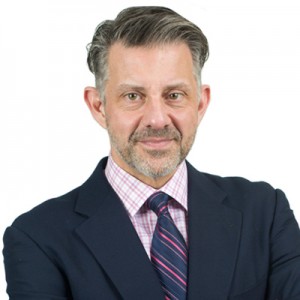 Interviewed by Melissa Davlin
Bill Dentzer is a relative newcomer to Boise, but has quickly immersed himself into Idaho journalism and politics. Dentzer has covered politics for the Idaho Statesman since December 2014, and recently joined the Idaho Press Club Board of Directors.
Where were you born?
Arlington, Virginia, outside of Washington, D.C. My dad worked in government, and we lived in Arlington and in Peru for a time when I was very young. We moved to New York when I was six and I mostly grew up in Larchmont, a tidy suburb of New York City on the Long Island Sound.
Where else have you worked (and what else have you done)?
After college, I worked in journalism for 13 years for the Gannett chain in New York's Westchester County. I mostly covered government and politics, including six years as City Hall reporter and columnist in Yonkers, N.Y., and one session reporting on the New York state Legislature in Albany. Then I did general assignment work as a senior reporter – the "big story" type stuff.
I left journalism in 1998, suffering from burnout.  I worked as press secretary for the mayor of Yonkers for two years. In that job, I built the city's first real website and as a result got recruited to join an internet development firm. After 9/11 and from 2002 to 2010 I worked in corporate communications for financial and professional services firms and the media in New York. I moved to San Francisco in 2011 for a change of scenery and continued to work in freelance corporate communications until I moved to Boise in August 2014.
Why did you return to journalism?
The other jobs I held paid well but didn't challenge me and weren't as interesting. I didn't connect to what I was doing or who I was doing it for. Working in journalism, ultimately it's the public that you're working for, and that's more meaningful to me than working for someone's bottom line.
What's the most memorable story you've ever covered?
The last one. Or maybe the next one. It's really hard to say, because the biggest stories I've covered aren't necessarily the most important ones, nor have they been individual events so much as stories that played out over months or years. By that measure, I'd say my coverage of Yonkers was the most memorable "story" because it had the greatest impact. At the time I started in the beat the city was tearing itself apart fighting federal housing and school desegregation orders. Later, it repudiated ward-style politics and changed its form of government, but then saw a self-styled reform mayor nearly ruin things through his incompetence, vendetta-chasing and power abuses. It saw a previous mayor commit suicide, fearing that he would be caught up in a political witch-hunt. It saw hundreds of citizens come out on New Year's Eve to defeat a politically-suspect redistricting plan by filibustering a public hearing. As an observer to all that and more, I was able to help shape events just by reporting them thoroughly, accurately and fairly. That's what we're supposed to do.
You're new to Idaho, but you've had to cover some of the most complex political issues in the state over the last several months. Have there been any surprises during that time?
Not really, and maybe that's a surprise in itself. Seems like politics is the same everywhere. What changes are the issues that drive the debates. I was pretty keyed in to what state politics here would be like, what the issues and divisions were and how the lines of debate would form.
I guess if there's something I've found interesting, if not entirely surprising, it's how quickly nuanced state issues get boiled down to their lowest (and dumbest) common denominators when they go out to a national audience. There is a fairly unflattering and inaccurate narrative about Idaho that is quickly and eagerly embraced outside the state, but like a lot of stereotypes, it holds a measure of truth and is ultimately one of Idaho's own making. 
How do you spend your free time here?
I have all kinds of outdoor interests and activities that really drove my decision to move here, along with the scenery, the people and the easier pace of life. Boise seemed to have everything I wanted, including the job. I didn't know there was an opening at the paper until several weeks after I moved here. Feel very fortunate to have been in the right place at the right time.
Any advice for young journalists?
Learn to write — or take photos, or videos, or whatever craft you need for your story-telling — but don't necessarily study journalism. Study everything else – literature, ethics, cultures, public policy, economics, languages, history, other social sciences. The mechanics of journalism aren't hard to learn, but if you're not curious about the world, I think it's hard to be good at it.
What do you hope to accomplish as a board member of the Idaho Press Club?
I want to get to know as many Idaho journalists as I can and work to support our collective interests, including efforts to strengthen and expand state sunshine laws. That, and go on more junkets.